Showcase Your Business in Front of a Captivated Audience Before the Movies
We offer a range of options to suit any budget, from digital lobby posters to standing banners in the lobby.
Your ads will run for 10, 20, & 30 seconds at a time in a rotating playlist across televisions throughout the lobby, ensuring that your brand is seen by every movie-goer who passes through.
Industry Exclusivity & Unlimited Ad Updates
We offer the option for industry exclusivity, so you don't have to worry about competing with similar companies for attention. Take advantage of unlimited updates to your digital ads.
We offer a 2-month discount included with the purchase of a full year purchase. Other specials include multi-theater deals, advertising and events packages, and movie tickets to help you get even more bang for your buck. 
We Partner with NCG Cinemas to Promote Your Business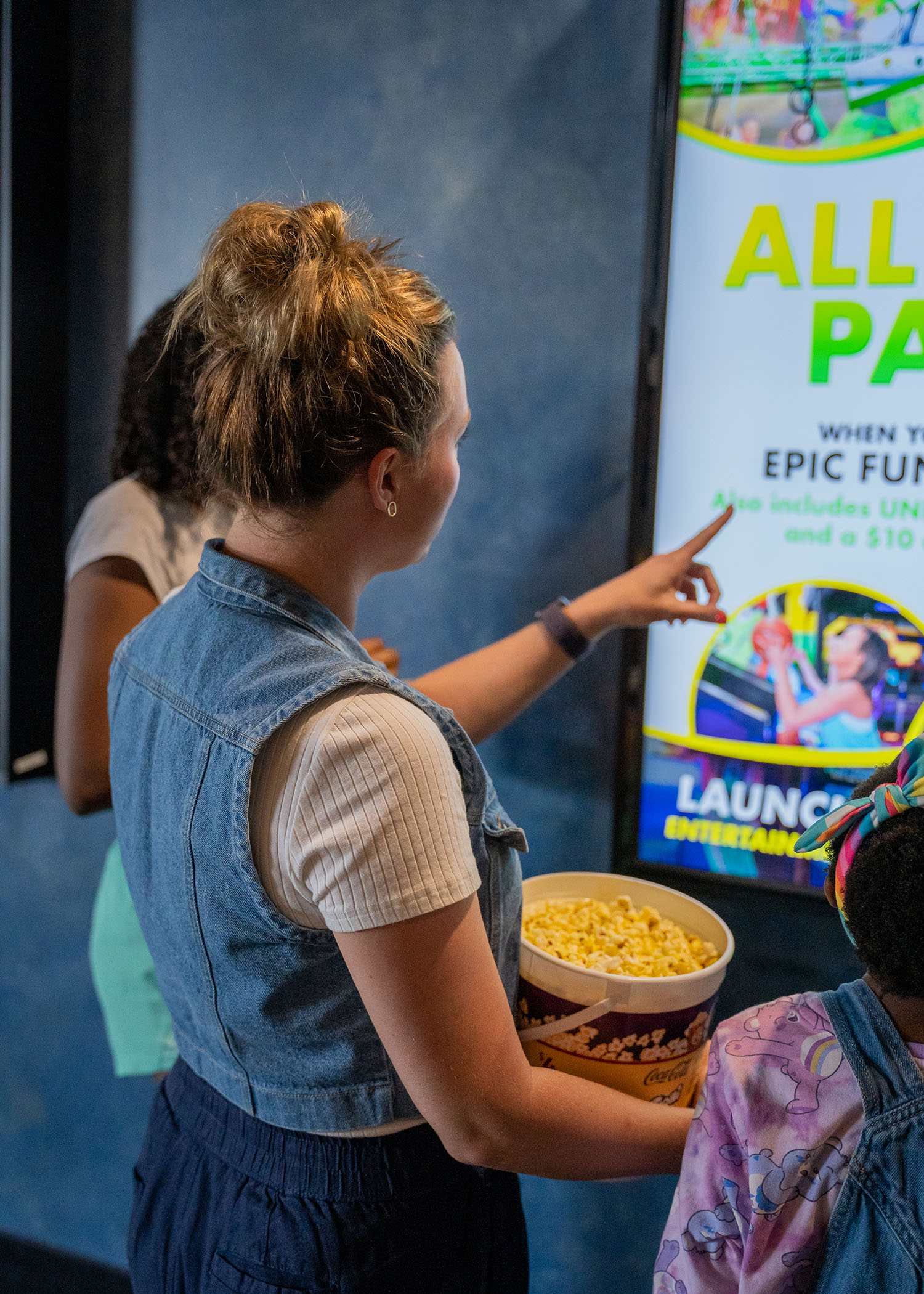 Advertise at Any of NCG's 26 Locations Across the U.S.
Exploring Potential was fantastic to work with. Sean was very professional from start to finish. Advertising gave us a platform where we were able to reach many people outside of Wildfire Ministries & Prayer Center's Website and Facebook page. Advertising with NGC was affordable and worked within our marketing budget. We will absolutely consider using this form of advertising in the future.
It's pretty cool when people say that they went to the movies last night and they saw my ad. When I take the kids to the movies, they run up to [the ad] and you can see the pride in their faces.